The International Children's Film Festival Schwäbisch Gmünd Kikife is the largest film festival of its kind in southern Germany. With its focus on "children's and youth film", it has enjoyed unbroken public interest for years and has established a firm place in the calendar of events within the German film industry and the region. Growing visitor numbers and an increasing interest of national media in the reporting prove this. It is jointly organized by the Brazilkino Schwäbisch Gmünd, the Cultural Office of the City of Schwäbisch Gmünd and the University of Education Schwäbisch Gmünd in cooperation with the Traumpalast Schwäbisch Gmünd.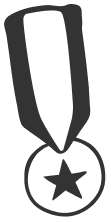 Competition
The focus of the Kikife is the "International Children's and Youth Film Competition". For this purpose, children's and youth films are screened all over the world throughout the year. The films can contain thematic focal points that introduce children and young people, but also adults, to foreign points of view and artistically staged actions. Since the competition films are shown in their original language, they are spoken live during the screening – a very special film experience. Every language always conveys a certain feeling, which can often be lost through dubbing. A total of six current productions will be screened and evaluated by our children's jury, as well as a jury of experts and film critics. Each jury will award a "Prize of the Kreissparkasse Ostalb". In addition, there is the prize for the best child actor or actress donated by Lochmann Filmtheaterbetriebe (Traumpalast). The winners will be announced at the grand closing gala.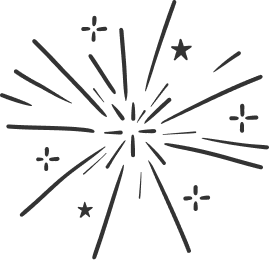 Panorama and Filmland Baden-Württemberg
In the Panorama we show films outside the competition. They represent the entire spectrum of contemporary filmmaking in the field of children's and youth film. The films are very diverse and thus cover a wide range of themes and staging styles. The focus is on offering a film selection that is as varied as possible, on supporting the diverse film educational offers and on contributing to the teaching of media competence.
In the special film series "Filmland Baden-Württemberg" we present this year for the first time selected films that originate from Baden-Württemberg or in the production of which the local film industry was involved, whether production, crew, funding, actors* and actresses, plot or film locations. And because of the short distances in our region, we are looking forward to welcoming one or the other filmmaker from the "Ländle" to Kikife.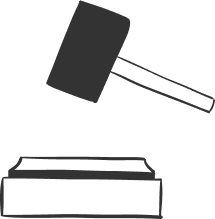 Jury
In the "International Children's and Youth Film Competition", the children's jury, the specialist jury and the critics' jury each decide which of the participating children's and youth films will win. The winners of the endowed "Prize of the Kreissparkasse Ostalb" will be announced by the jury at the closing gala.
Expert jury 2021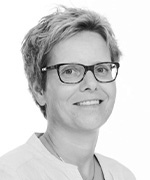 Susanne Freese
Studio Hamburg
Susanne Freese has been working at Studio Hamburg in the programme acquisition/co-production department since 1998; for the last 10 years she has focused on children's and youth films. It licenses feature films and cinema films, series and animation programmes for NDR/ARD and Kika, among others, as well as for the national and international distribution of Studio Hamburg Enterprises.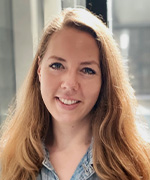 Katrina Schad
Medien- und Filmgesellschaft Baden-Württemberg
Katrina Schad from Stuttgart is since 2019: Project Manager Cinema, Distribution and Sales Funding, Unit Film Funding at MFG Baden-Württemberg.
During her studies at the Stuttgart Media University she already gained experience at SWR (Marketing SWR2 and SWR Classic) and at the Haus des Dokumentarfilms.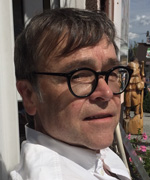 Dr. Jürgen Bretschneider
"Filmernst" Brandenburg
After studying journalism in Leipzig, he earned a doctorate in linguistics on the topic of "Language and Emotion". Among other things, he was an editor at Henschelverlag Berlin for the performing arts department for many years. From 1998 onwards he worked as a freelancer in press and public relations for film and TV and as a lecturer. He is an honorary examiner for the Freiwillige Selbstkontrolle Fernsehen (FSF).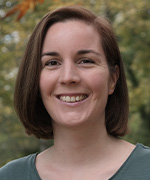 Eve Heber
NaturVision Film Festival
Eve Heber is a trained media designer for image and sound and worked for several years as a camerawoman at a freelance production company in Stuttgart, where she shot formats for TV stations such as SWR and ZDF. In 2013, she changed careers and earned a bachelor's degree in biology followed by a master's degree in biodiversity and environmental education. Since 2020, she has been head of education at the NaturVision Film Festival and organises the NaturVision Children and Youth Jury.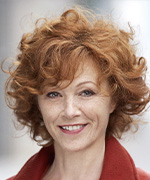 Heike Trinker
Actress
Heike Trinker is known from countless film, television and theatre productions (including "Stubbe – Von Fall zu Fall").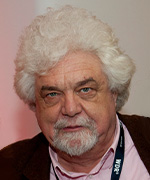 Rolf-Rüdiger Hamacher
Media educator and journalist
After an apprenticeship as a bookseller, Rolf-Rüdiger Hamacher studied social work with a focus on media education. Since 1969 he has written cultural reviews for daily newspapers and specialist magazines, and taught media education and film history at the Cologne University of Applied Sciences. He was also the spokesman of the board of the Association of German Film Critics for many years.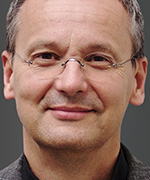 Knut Elstermann
Knut Elstermann, born in 1960 in East Berlin, studied journalism in Leipzig and worked as an editor for various GDR media. Since reunification he has been a freelance presenter and film journalist, mainly for MDR and RBB (radioeins). Books as well as numerous features for television and radio, including on cinema in Israel and Russia and DEFA history. Knut Elstermann is a member of the Academy of Performing Arts.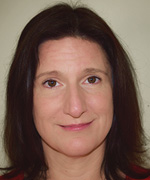 Tatjana Klöckner
Tatjana Klöckner is an editor in the culture and society section of the "RHEINPFALZ" and is responsible, among other things, for the daily newspaper's journalistic children's offering, which has become a successful brand under the mascot name "Nils Nager" and consists of daily children's news, a Saturday children's page and a quarterly club newspaper also for children of non-subscribers. Since 2012, a RHEINPFALZ children's jury under her leadership has awarded the "Golden Nils" for the best children's film in the festival program at the Festival of German Cinema in Ludwigshafen. Within the culture department, her focus is on children's and youth literature. Tatjana Klöckner has two children herself and lives with her husband, youngest son and a pair of Labradors in Blieskastel, Saarland.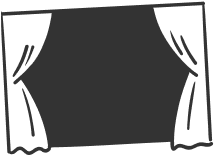 This is what Kikife is all about
When the Kikife took place for the first time, the diverse media and communication offerings on the Internet, characterized by streaming services, social networks, but also the simple possibility of becoming a producer of media content oneself, was still pure fiction. In the course of almost 30 years, techniques, formats and demands on the media user have changed fundamentally at ever shorter intervals. Kikife has always followed this development and has oriented itself to the respective media reality of the children and young people through new formats and offers. Despite all the changes, however, the most important value of cinema is still the shared experience in a group, the discovery of new worlds and the fostering of empathy and understanding for foreign ways of seeing and acting. It is a place of encounter and, within the framework of the festival, can also provide a forum for a comprehensive examination of the media world of children and young people.
The Kikife provides the framework for this communicative aspect and promotes critical engagement with cinematic media and their modes of action essentially through:
Screenings of children's and youth films from Germany and abroad, in the Competition, Panorama and Filmland Baden-Württemberg sections.
Workshops for children and young people on the practical use of film as a medium, as well as further training in media education for teachers.
The development and implementation of playful and informative accompanying programmes and teaching materials for selected films by students of the University of Education for the preparation and follow-up of the films in schools.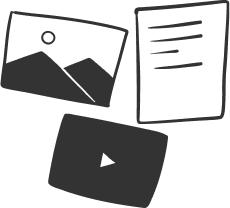 Media Education
Self-active, action-oriented and enjoyable – this is how children and young people at Kikife are to acquire a wide range of media skills in an interdisciplinary sense and thus become active, thoughtful and attentive media users and creators. We live in a visually dominated world, images and films have become the communicative element of our society. And not only since PISA we know how important it is to learn to read those as well as texts made of written characters. The more visual or kinaesthetic types of learners and children from educationally disadvantaged backgrounds also benefit greatly from information and sensory impressions conveyed by images.
In addition to a wide range of workshops for active engagement with media and their effects, we offer an informative and playful accompanying programme for selected films. This is developed and carried out by students of the University of Education Schwäbisch Gmünd. The students work in groups on the pedagogical treatment of the films and, based on this, design a short pre- or post-programme for the film shown. For teachers there are teaching suggestions and materials for use in the classroom.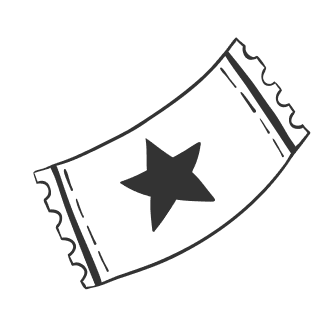 Tickets and reservation
Ticket purchase and reservations for Kikife are available online or in person at Brazilkino or Traumpalast. Changes in the program are not intended, but possible.
Admission: 5,50 €
School performances: 3,50 €
Readings: free
Registration for teachers
All Kikife 2021 school events will take place at the Dream Palace from Monday 18 to Friday 22 October in the morning. You can choose from all the films in the "Panorama" with or accompanying programme. The entrance fee per pupil is a uniform €3.50. Admission is free for accompanying persons. To register your class or group for an event, please email us at"reservierung@kikife.de". Please be sure to include the following information:
Film request (title)
Desired day (Mon, Tue, Wed, Thu, Fri) and desired time (approx. 9.00 am or approx. 11.00 am)
School and class(es)
Number of pupils
Number of accompanying persons
Mail and telephone number where you can be reached
Please note that for organisational reasons registration can only take place in this way. If you have any questions, please do not hesitate to contact us. After processing by our team you will receive a binding confirmation email with all information.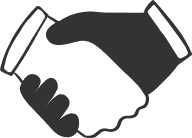 Thank you very much
The festival has always enjoyed great support from sponsors and partners from the film and media industry as well as from companies in the region. They have all recognised how important contemporary critical media education of children and young people has become. We thank all participants for their loyal support: